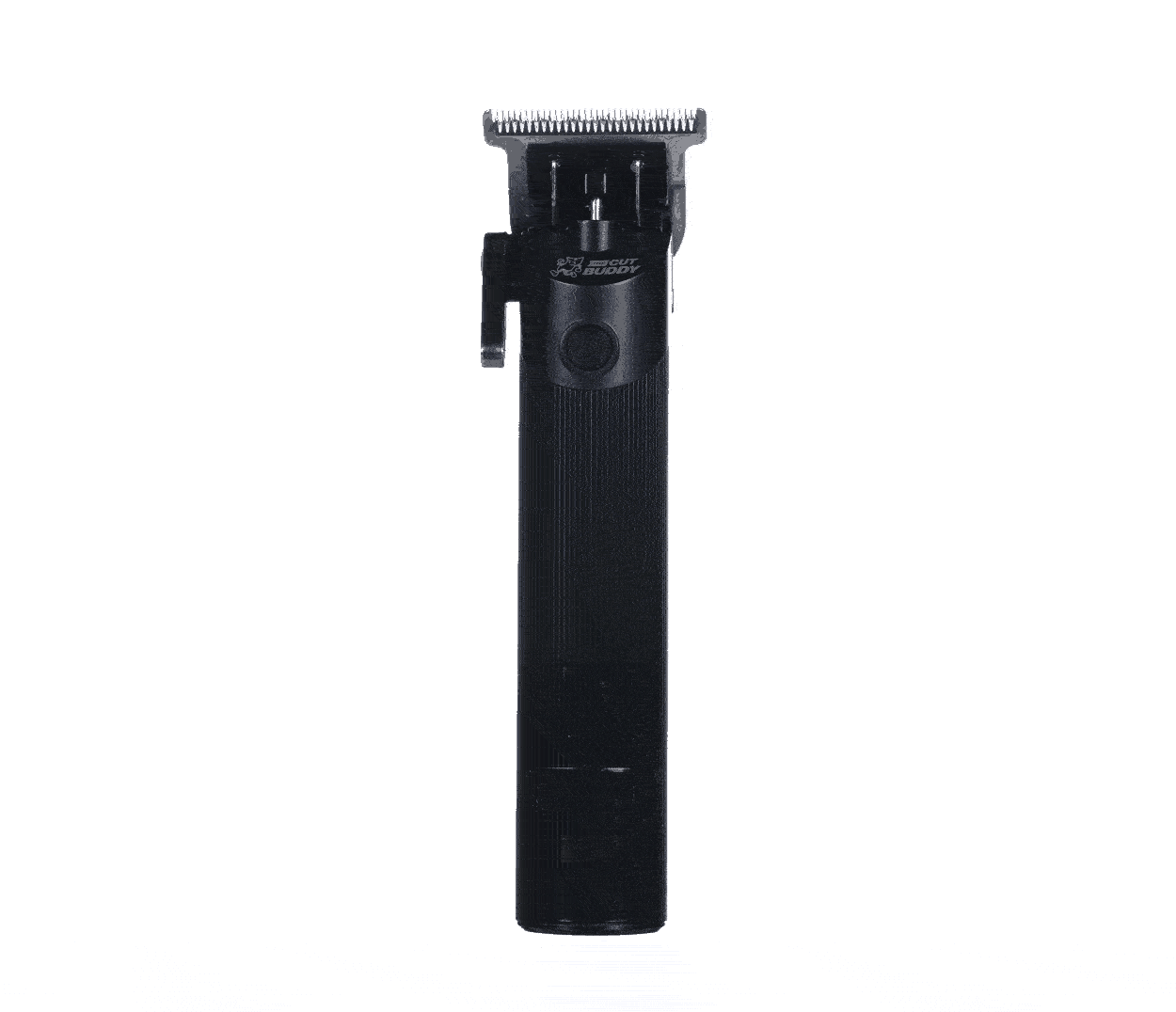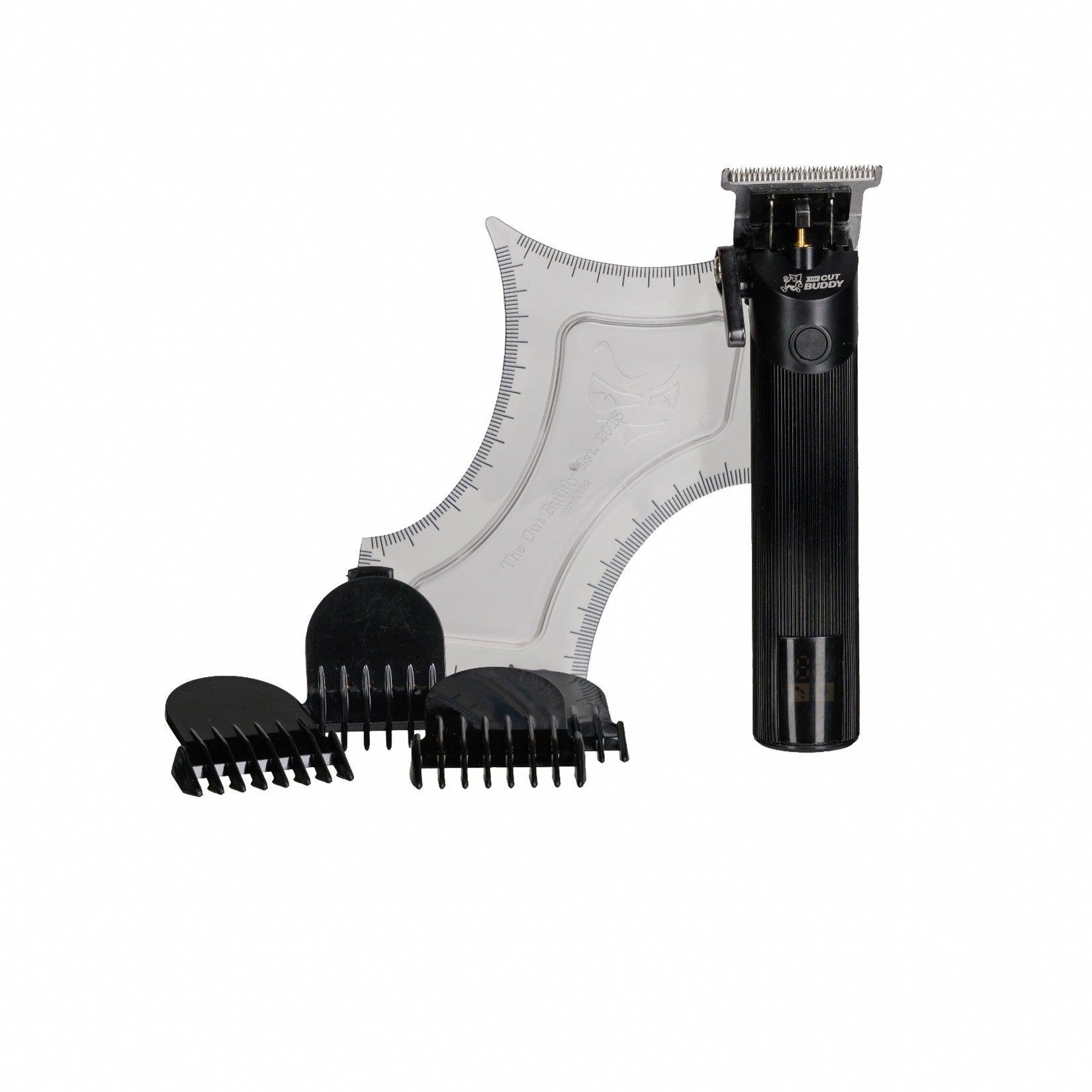 Trim Buddy - Trimmer + Shaper Combo
Product Description

This is the best trimmer for starters! Use this trimmer to learn the technique of edging your facial hair. This is the tool you use to practice before you step up to the master barber level tools.
The one-button design makes the process very easy. The ergonomic metal body of the fade master clipper is small in size and has a comfortable grip. Perfect for shaping and edging your hairlines and beard. Comes with a free Cut Buddy Shaping Tool. 
Cut Buddy Trimmer has a T-shaped blade that makes hyper-detailed lineups easier. Works well as a beard trimmer, is skin-friendly, and will cut hair precisely. Use the shaping tool to create crisp and clean beard lines. 
Great for mustache and sideburns.
Details and Information
The trimmer does not make much noise.
Powerful Lithium battery delivers 2 hours of runtime. You can recharge the trimmer on the go using the USB cord. You can attach it to a power bank, or you can simply use your car charger, laptop, or any USB-compatible device.
Comes with 4 guard combs- 1.5, 3, 4.5 & 6 mm.
Case, protection cap, cleaning brush, and USB charging cable included.
Download Cut Buddy Product Manuals Here
Guard Conversion Help Sheet
Guard Number

Guard

Hair Length

Inches

Guard

Hair Length

mm

00

1/32"

0.8 mm

# 0

1/16"

1.5 mm

# 0.5

3/32"

2.4 mm

# 1

1/8"

3 mm

# 1.5

3/16"

4.5 mm

# 2

¼"

6 mm

# 3

3/8"

10 mm

# 4

½"

13 mm

# 5

5/8"

16 mm

# 6

¾"

19 mm

# 7

7/8"

22 mm

# 8

1"

25 mm

# 10

1.25"

32 mm

# 12

1.5"

37.5mm