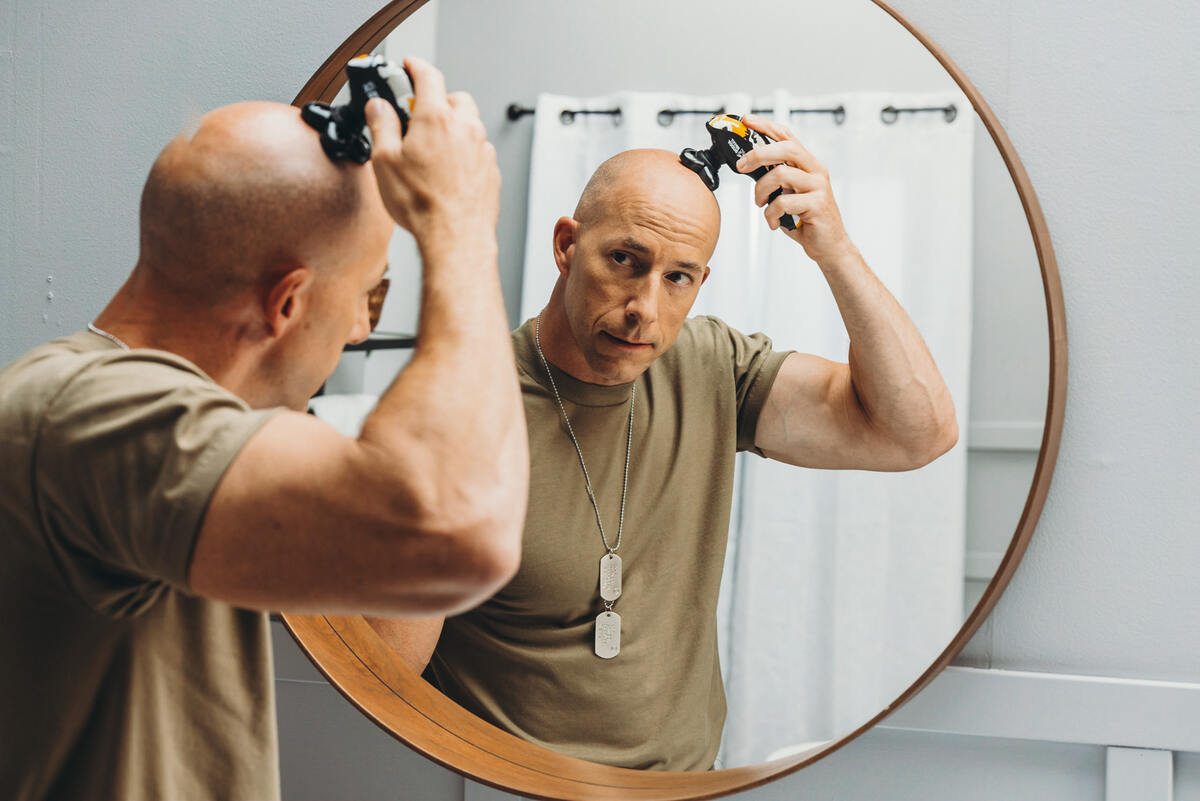 A SAFE PLACE FOR OUR
BALD BUDDIES
Gary held onto what hair he had for as long as he could but recently decided to embrace the bald lifestyle. Gary served in the military for 20 years. He has a vision impairment disability from an injury during a tour in Iraq. He's inspired by Dwayne 'The Rock' Johnsonand is trying to channel this confidence through other lifestyle choices—he's back in the gym, upping his wardrobe game, and investing in self-care.
YOUR OWN AT-HOME BARBERSHOP
HAIRCUTS FOR THE FAMILY
Since finding Cut Buddy, single father Jason has been able to give himself a haircut that gives him that fresh-from-the-barber confidence. Jason is also able to give his son a haircut with ease, which is great because Jason's son is uncomfortable in loud barbershops due to his autism. Things are great with Jason now. He recently landed a great trucking job, has plans to mentor at-risk youth in his hometown this summer, and has a date this Saturday night.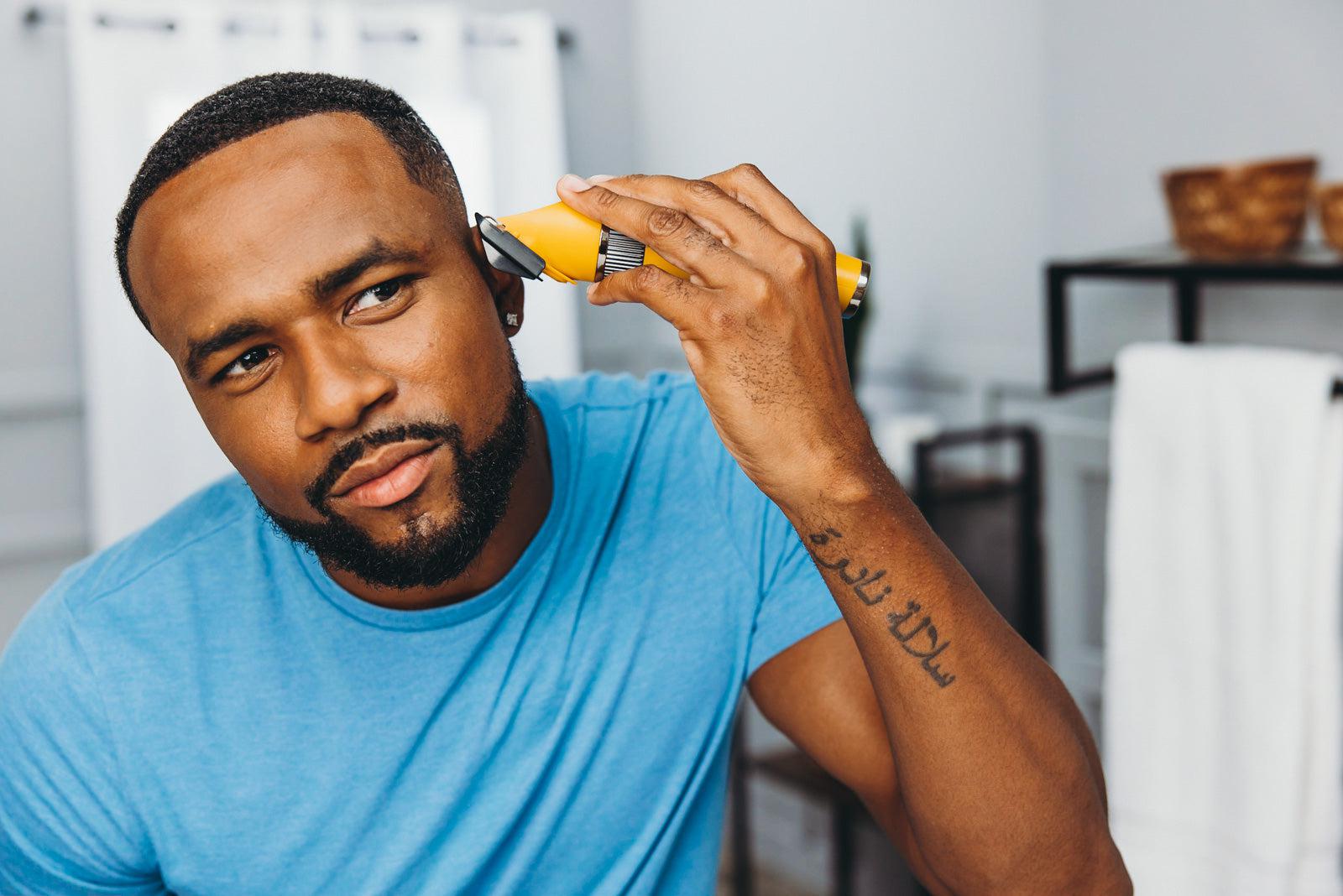 ALL FOR STYLE AND STYLE FOR ALL
Cut away the need to visit your local barber every few weeks!
Cutting your hair at home is a fantastic way to save money, however, cutting your own hair can be quite a challenge that quickly becomes a horrible mishap. The Cut Buddy is here to save you time, effort, money, and embarrassment.

Nobody enjoys spending weeks re-growing the bald patch in their beard or figuring out how to hide a hard line in their hair. With The Cut Buddy's genius haircut template, you'll never have to wear a hat for a month while your hair grows out again. As seen in Forbes, GQ, Huff Post, ABC News, on Shark Tank, and across the country, your number one home hair care solution is here to help step up your grooming game!
The Cut Buddy's primary purpose was to make haircutting and grooming easier for anyone. After years of trial and error, Joshua Esnard, the inventor, Founder, and CEO, created a beard and hairline template to fit any head, any beard, anywhere, ensuring the perfect cut every time.

How easy is it to use The Cut Buddy for home hair care? Simply line up the tool for curve cuts, neckline edging, beard lines, cheeks, or sideburns, then cut for a perfect trim.

Want more out of your grooming tools? Look no further! From the best haircut template on the market today to premium home hair care tools like the Bald Buddy, Bald Buddy Exfoliating Brush, Shaving Cream, Aftershave, and our exclusive 35-Piece Hair Clipper and Trimmer combo kit with everything you need—you'll find it all and more right here.

Here at Cut Buddy, we've created the ultimate line of premium hair care products to save you the cash and the hassle of accidental mistakes in home hair care. Not only do we have the most accessible haircut templates to follow, but we also provide professional tools like barber pencils and brushes to wash, style and de-tangle for healthy-looking hair.

Are you ready for the best home haircut you've ever had? Then you're ready for The Cut Buddy! Browse our shop and discover tools, shavers, accessories, and templates perfect for home hair care. You'll love what Cut Buddy can do for you!